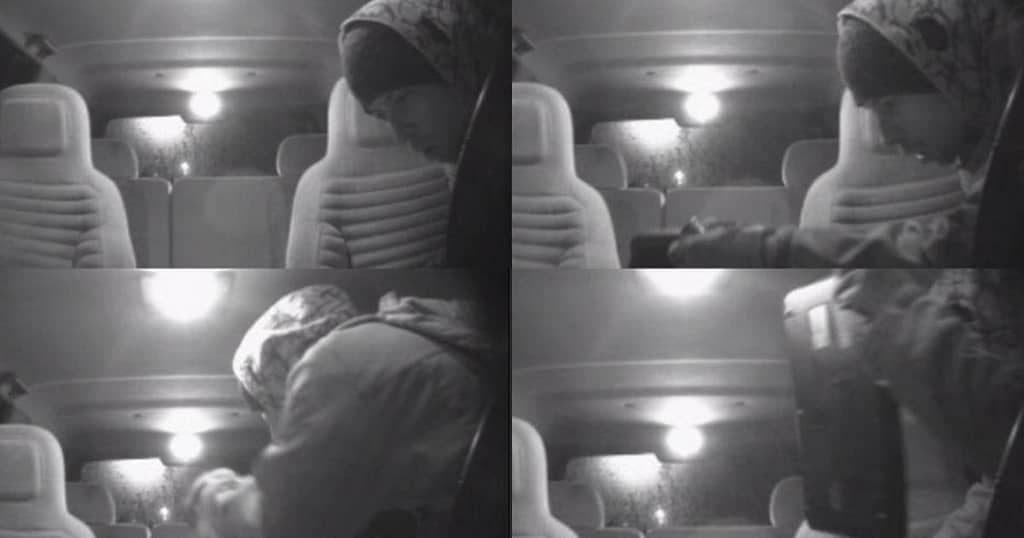 Kamloops RCMP record the same thief breaking into the same car on three different occasions:
KAMLOOPS – A Kamloops suspect broke into the same RCMP bait car three times last month, according to police.

Surveillance video shows Joadth Anderson, 31, breaking into the bait car and stealing items left inside in October, RCMP Cpl. Jodi Shelkie says in a media release. There were just a few days between each break-in.
Anderson has been charged with two counts of theft under and two counts of fail to comply with a probation order.